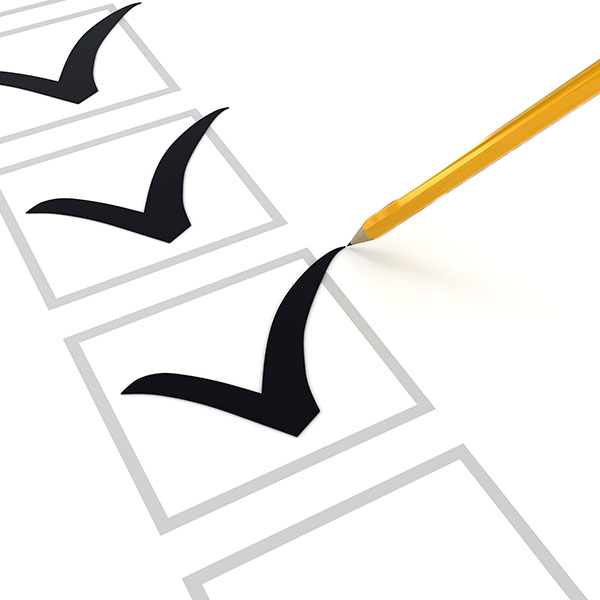 At Ductworks Heating and Cooling we strive for 100% satisfaction in everything we do. We value your opinion and invite you to tell us and others about your experience with us. Please take a few moments to tell us what you think by leaving us a review here on our website or on any of these popular review sites or social networks.
Read what other customers have said about us.

All trademarks or brands on this page are registered by their respective owner and are not affiliated with our company, nor do they endorse or sponsor our products or services.
Reviews of
Ductworks Heating and Cooling
18-Jun-2018
Product or service reviewed: System Check
Trevor arrived on time. He got right to work checking out and inspecting our A/C system. A real clean cut, no nonsense professional. We will continue to use the services of Ductworks, based on our experience with Trevor.
Robert B.
Myrtle Beach, SC
17-Jun-2018
Product or service reviewed: 2 Train systems
Great company. Trevor came out Sunday to help us with a problem. He pointed out issues with our systems that were causing our problems and explained our options. Next day Alex came out and gave us very informative advice on replacement products for two of our twelve year old systems. They replaced these in two days. Trevor and Alex worked nonstop and did a super professional job. Excellent employees and company.
09-Jun-2018
Got to give an awesome shout out to Ductworks Heating and Cooling. They come today fix the unit. They are awesome guys. You ever need AC work call the professionals at Ductworks Heating and Cooling. Thank you so much Cameron Hinson for sending your guy so fast
Excellent Customer Service
10-May-2018
They stand by their products. They respond quickly and they go above and beyond on customer service. Some companies will sell you things you don't need, I never worry about that with DuctWorks. They are good people.
12-Apr-2018
Great service
Great service. Our outdoor unit quit on a Saturday, I called and explained that with the weather being in the sixties I didn't require immediate service but wanted to get on the list for early Monday morning as we were trying to leave town. I received a call within an hour of leaving a message on Saturday from Trevor, I explained the situation and he said he would try to work us in, he called back on Monday morning before 8 am and had the unit repaired before 9 am.
I would recommend them to anyone who was looking for HVAC work !
Russell D.
North Myrtle Beach
Alex Did a Quick and Professional Job
03-Apr-2018
All your personnel acted very professional from beginning to final payment.
Robert N.
North Myrtle Beach
31-Mar-2018
Alex Todd carefully explained all of my options and patiently answered all of my many questions. I wasn't looking for replace my heating/cooling system, but Alex made the experience as painless as possible.
John T.
North Myrtle Beach
14-Dec-2017
Alex came out to give an estimate for correcting the ductwork and insulation, in my 2 year old home. Alex was professional and also very knowledgeable of his profession. The guys on his team who came out and completed the job were excellent. They were all very professional, courteous, arrived on time, and completed the job in the amount of time that it was estimated.
Since the work was completed, the electric bill has already decreased, and our home is actually comfortable now. No more cold and hot rooms, or tornado force winds coming from the vents, it's very comfortable now. I would highly recommend Alex and the guys at DuctWorks in North Myrtle Beach. I will also be using them for future HVAC maintenance needs. Thank you!!!

Kimberly Williams
Myrtle Beach
18-May-2017
Dennis did a great job on fixing our heat pump problem. Will contact you next time service is needed.
J. Reeves
North Myrtle Beach
02-Oct-2016
Recently purchased a condo in Little River, and found your number on the air conditioning unit. I called with a concern about my thermostat. I received a phone call from Trevor Fowler your service technician promptly. He was very knowledgeable and personable. He explained the unit and how it operated to me. Being a Northerner, I was more familiar with heating units and not air units. I appreciated the time he took to explain things to me and the work performed. I give Trevor Fowler and DuctWorks a Five Star rating.
B KIMBALL
Little River, SC
08-Sep-2016
Product or service reviewed: Dryer Vent Cleaning
Thanks, Trevor, for your prompt and professional service today! My dryer vent hadn't been cleaned for years. I highly recommend Ductworks Heating and Cooling for dryer vent cleaning, and I will definitely use them for all my heating and cooling needs!
Perry Family
Myrtle Beach, SC
12-Oct-2015
Product or service reviewed: new unit
The guys did the impossible! They came in and fixed what the builders didn't/couldn't. We did not believe that our whole house could be cool and energy efficient. 10 years of suffering came to an end when we made the call to Ductworks. We can't thank yall enough!
Christina & Pete
Myrtle Beach
08-Sep-2015
Product or service reviewed: 1-3ton & 1-4 Ton Bryant Evolution complete with Ai
This system was installed in October of 2014. The system Ductworks installed has worked beautifully. If has maintained even temperatures in every room, which the previous system never did. Ductworks has been very responsive to any question or issues. For seven years we were never comfortable with the temperature in any of the rooms in our home. After installing the Bryant heating and Air from Ductworks we can maintain the same temperature in every room the way we want. The thermostat is connected to wi-fi and we can set and change temperatures on the upstair or downstair system from our computer or cell phone from anywhere and also tell if the system is working properly. We have been extremely please with the company. The telephone receptionist is always pleasant and helpful in trying to assist you in getting in touch with someone to answer your questions or service.
Paul Brewer
North Myrtle Beach, SC
Thanks, Trevor and Tracy for completing our installation today - we truly appreciate your professionalism and hard work!
Thank you Cameron, the cool air feels wonderful. We highly recommend Ductworks Heating and Cooling for all your service needs. Ductworks repaired our system in a quick timely manner and we still have money in our pocket.
How many times I have made calls to service companies, waited around all day, and they never showed up? I have lost count. It is with sincere pleasure that I would like to recommend for any heating & cooling needs to contact Cameron of Ductworks Heating & Cooling. His professionalism, rates and downhome charm are a welcome relief when being stressed out by needed repairs. He is courteous, prompt, and makes sure the job is done right. I depend on Cameron to keep my home either warm or cool, and would not consider using any other service.
Donnamarie Lehotsky
North Myrtle Beach
We highly recommend Ductworks. We made the mistake of using another HVAC company that left us without a functioning unit and in the middle of the summer with no air conditioning. We are so glad we called Cameron at Ductworks, who literally came to our rescue and fixed our system. He is dependable and very personable. Exceptional customer service. We have and will continue to recommend Ductworks to anyone in need of HVAC work.
Fran Knox
North Myrtle Beach
Cameron replaced all the ductwork in our attic and installed a gas furnice. He was always on time and showed up when he said he would. He has followed up every season change to check the equipment. I've never experienced a company that requests to come check your equipment until now. Hiring Ductworks was the best decision we ever made to handle our HVAC needs. Highly Recommended!
The Mates
North Myrtle Beach
Last summer on a scorching hot day, my husband called me to inform that that the A/C was not working in our townhouse. When your A/C breaks down in middle of the summer in Myrtle Beach, you don't have time to waste...but it can often be difficult finding someone to quickly solve the problem. I called Cameron from Ductworks Heating & Air and he was at our door within the hour. He had our A/C fixed in almost no time, and even gave us some tips for ways to save on our utilities bill, such as changing our filters more often. Not only does Ductworks do great work, but they are very professional, helpful and polite.